Schedule
for children
Monday
tuesday
wednesday
thursday
18:00 – 19:00
children
possible
with parent
friday
saturday
13:30 – 14:30
children
possible
with parent
Winter session will end Saturday 30 March
sessions
September – December
January – April
April – June
fees
All taxes included
child
$110
parent
$110
The class is structured around breathing and concentration exercises, practice with wooden sticks and the study of basic techniques of movement, throwing and control.Children learn how to fall and roll safely. Children will learn mutual respect through games and exercises, and become more open to and accepting of others.
They will learn that the greatest achievement in martial arts is not victory over an adversary, but overcoming one's own weaknesses and limitations.Aikido motivates children to overcome their fears, to experiment, to extend their limits and embrace new challenges. Under these conditions, the instructor will make every effort to ensure that each child practices at his or her own level of ability. The richness of Aikido is adaptable for every stage of a child's development.
Regular practice of Aikido allows for children to master the smallest details of technique, to develop their mental and physical stamina, to learn about themselves, to challenge themselves, to reach beyond and extend their abilities. Parents can practice with children.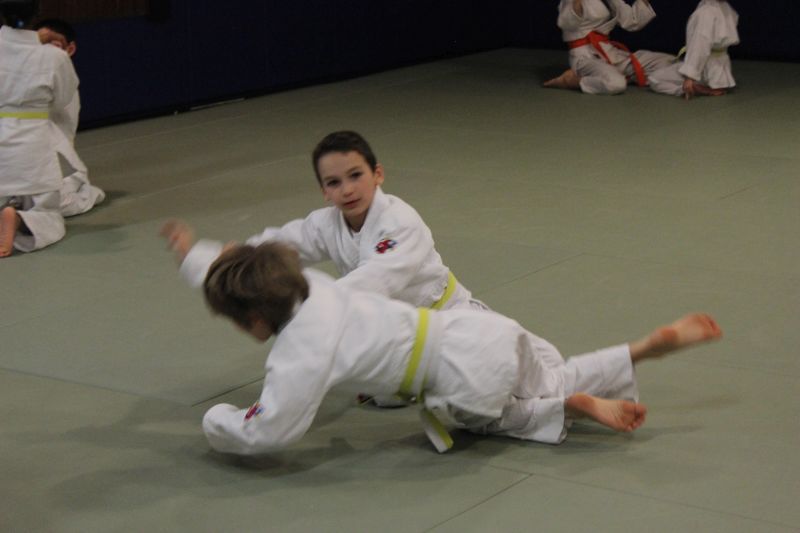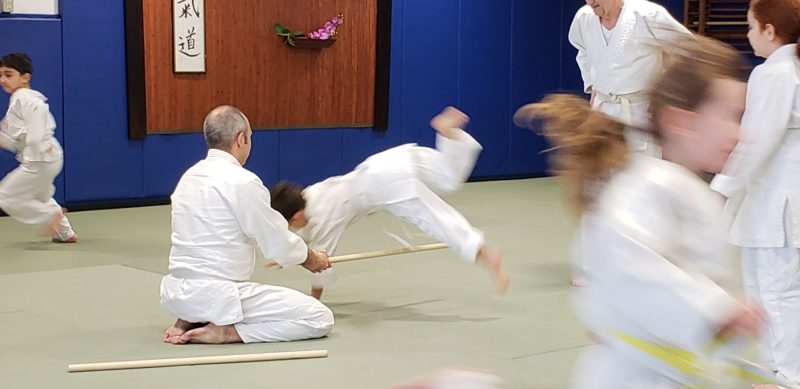 Tests
There are five ranks, each one designed with its color:
Yellow belt (After a minimum of 20 hours of practice)
Orange Belt (After a minimum of 25 hours after the Yellow Belt)
Green Belt (After a minimum of 30 hours after the Orange Belt)
Blue Belt (After a minimum of 35 hours after Green Belt)
Brown Belt (After a minimum of 40 hours after Blue Belt)
Aikido represents a form of physical and spiritual study, in life of student. This great pedagogical richness makes excellent choice aikido as Martial Art for children.